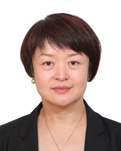 Ms. Grace Chen Chairman of BoD/Chairman of Investment Committee
Master of Economics, Nankai University
CFA Professional Qualification
Ms. Grace Chen has previously worked in China Construction Bank and China Jianyin Investment Limited, served as the Director of business department, Chief Staff member of R&D department and Product Manager of investment banking department in China Construction Bank, and the Head of investment team, Deputy Director of direct investment department, Director of risk management department and Head of operation department in China Jianyin Investment Limited. Ms. Chen was transferred to JIC Technology Investment in 2015, served in both investment and post management department, before her current role as the General Manager of Investment Department.

Ms. Grace Chen has also served as the Director of Hong Yuan Securities during the period of April 2015 to May 2017. In April 2019, Ms. Grace Chen was appointed as the Chairman of BoD and Investment Committee of JAC Capital.
Ms. Grace Chen has more than 15 years' experience on investment and business management, and has extensive experience on investment risk management and post-investment management.
Mr. Guoxiang Cheng, Executive Deputy General Manager (in charge)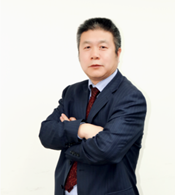 Bachelor of Economics, Renmin University of China
Master Degree, Capital University of Economics and Business
Mr. Guoxiang Cheng has joined JAC Capital in early 2018, and is responsible for all business operation of the company. He led the company to complete its investment in JLQ and Huaqin Technology, and successfully exit its investment on Nexperia and SuperPix , and complete other related post investment activities.

Mr. Guoxiang Cheng has more than 20 years of experience on investment and post investment management. He served as the Deputy General Manager of CCCC Fund and a member of its investment committee, he established more than 20 different investment funds investing on infrastructure, comprehensive development and real estate industry, with the total fund size exceeding 50 billion RMB and total investment size over 30 billion RMB.

Mr. Xinyu Zhang, Deputy General Manager
Bachelor of Chemistry, Jilin University
Ph. D. in Materials Science, Arizona State University, USA.
Mr. Xinyu Zhang has more than 10 years'experience in R & D and production management in integrated circuits field, possessing deep understanding about the supply chain and strategy of the international integrated circuit market, and is experienced on the production and construction of world leading semiconductor factories.

Mr. Xinyu Zhang has more than 6 years' experience on large –scale international M&A deals within high tech area, especially in the field of integrated circuit, possessing deep experienced in investment planning and execution, post investment management and exit, covering the full investment circle.
During his long service in a world leading memory IC provider, he served as the head of its process Integration team. Mr. Zhang was responsible for key process development and integration of a series of different chips, including also the world leading chip manufacture process and 12-inch fab establishment. Mr. Zhang has led the evaluation and selection process of equipment and raw material providers, drafted the universal standard of relevant global manufacturing equipment and hardware, promoted several strategic cooperation projects between up/downstream companies
Started from the establishment of JAC Capital in 2014, Mr. Xinyu Zhang successfully completed a number of international M&A deals, and through the process of deal negotiation, government approval and bank syndicate cooperation etc. Mr Zhang closed multiple successful deals including Nexperia, WeEn Semiconductor and other projects, successfully filled multiple blanks in the Chinese advanced science and technology industry, at the same time ensured the continuous supply of advanced semiconductor products to the Communications, industrial manufacturing, automotive electronics and other industries fields, both domestically and globally. Mr. Zhang has also participated in the post-investment management and subsequent exit activities, which not only brought considerable returns to investors, but also made outstanding contributions to the sustainable development of the invested companies.
Mr. Jason Jia, Deputy General Manager

Bachelor's degree in Economics, China Northwest University

Master's degree in Finance, Peking University.
Mr. Jason Jia has years of experience in enterprise investment and financing,as well as the complete investment process including fund raising, investment, post investment management and exit for VC investment. His experience covers dozens of well-known PE and M&A cases, ranges from the semiconductor, information technology, high-end equipment manufacturing, advance materials and many other industries.

In 2015, Mr. Jason Jia promoted the establishment of JAC Capital by JIC Capital and China Technology Finance Industry Association, and served as Deputy General Manager of JAC Capital since its establishment. He is responsible for, including but not limited to, the fund raising, investment, post investment management and exit process, of different funds covering integrated circuit industry and emerging strategic industry and others, the total AUM for these funds exceeds 10 billion RMB, and the invested cases for these funds include WeEn Semiconductor, Ampleon, Nexperia and JLQ, which significantly impacted the industry.
Ms. Jingxin Cao, Deputy General Manager
Bachelor of Wireless Communication, Jilin University
Ms. Jingxin Cao has more than 20 years of combined experience on communications industry, integrated circuit industry and investment industry, she has held senior management positions in National Integrated Circuit Industry Investment Fund, SkyChee, Foshan Chip and Huizhi Electronic Information Industry Fund. During these posts, Ms. Cao led and participated in more than 20 large scale investment projects in semiconductor industry, with a cumulative investment amount exceeding 20 billion RMB, and all yielded significant return. In addition, she has served as senior strategic and cooperation director in Spreadtrum communications (Shanghai), and participated in R & D and project management works in Potevio, China Netcom, Nokia-sbell and other companies.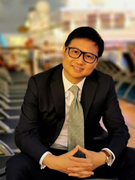 Mr. George Liao Deputy General Manager
Bachelor of Wireless Communications, Nanjing University of Posts and Telecommunications
Master of Business Administration, Peking University
The vast industrial experience of Mr. George Liao came from a range of high level posts in different well-known industrial players, including the R&D and Marketing Manager of Capital Group, the Sales Manager of Hong Kong Memec, the Regional General Manager of C-Cube, the BD Director of LSI Logic Asia Pacific, the Executive Vice President of VeriSilicon, the CEO of Jingjia Micro, the Global Key Account Director of Xilinx and Intel, the Chief Strategic Officer for China IOT of Intel etc. Mr Liao is an industrial veteran with 30 years of experience on the research and development, market and strategy research in semiconductor and electronics industries.

Leveraging his unique insights, well industrial resources and networking within the semiconductor field, through the continuous exploration of synergy effect within market, Mr. George Liao has supported the growth of dozens of domestic semiconductor companies. By the collaboration with world class VC institutions, Mr. Liao has also initiated international asset acquisition and restructuring deal, enabled the acquired assets with further opportunities and successes.